Tim Scott didn't accept presidential candidacy line in book, publisher admits mistake
The editor of U.S. Senator Tim Scott's upcoming political memoirs admitted over the weekend that he made a mistake in saying the South Carolina Republican was preparing a presidential bid this year.
Thomas Nelson, an imprint of HarperCollins Christian Publishing, called the book's blunder "our mistake" in a written statement shared with The Post and Courier.
"America, a story of redemption."
"The description on the copyright page was our mistake and is not accurate. This was not done under the direction or approval of the Senator or his team. We are working to correct this immediately," said a spokesperson for Thomas Nelson.
How the publisher plans to fix the error is still unclear.
Scott's book is set to be released nationwide on August 9, and the pre-sale period for the book is already well underway.
Additionally, a book launch event is scheduled for August 6 at Seacoast Church in Mount Pleasant, with signed copies of the book included in the price of admission.
A spokeswoman for Thomas Nelson said she was unable to share additional information at this time when asked if the error could lead to reprints of the book.
The publisher's attempt to set the record straight quickly comes after a report by The Post and Courier revealed the eyebrow-raising lines in the senator's memoir.
Printed in small print on the copyright page with information on how the work should be cataloged at the Library of Congress, it reads: "Senator Scott is a rising star who sees and understands the importance of bipartisanship to move America forward. This book is a political memoir that includes his key messages as he prepares to run for president in 2022."
In a July 29 interview, Scott responded to the revelation by saying, "I didn't," followed by, "It's fascinating that it's the copy of the book." The young South Carolina senator said the book was an opportunity to share his story with the American people, but warned it was "definitely not" the start of a run for the Oval Office.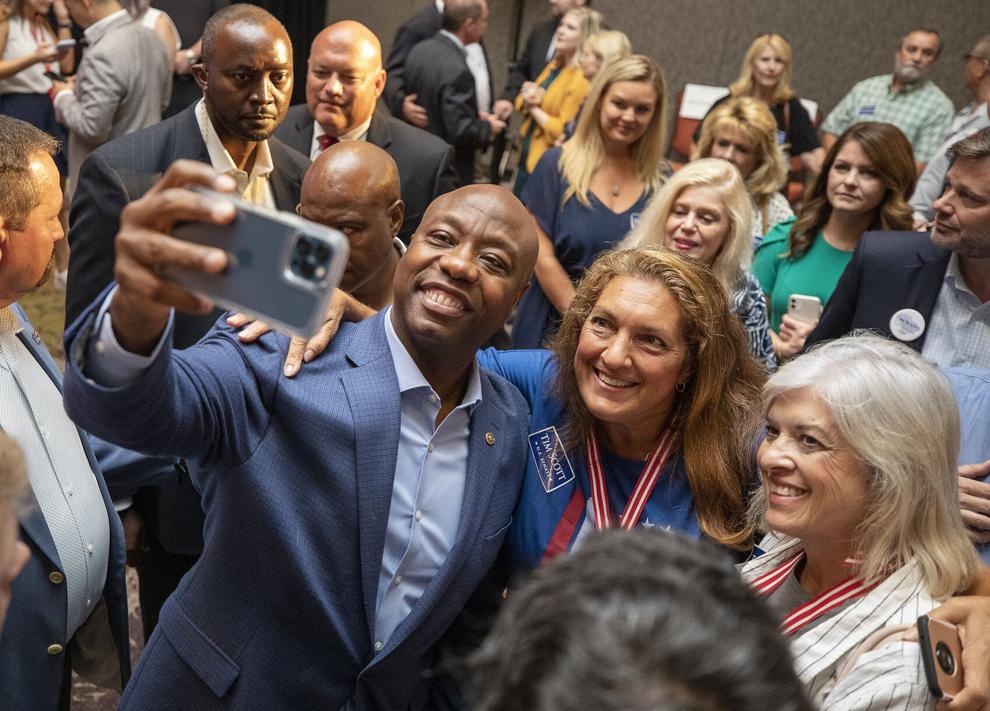 Scott, who is seeking re-election in November, said his political goal is to win re-election in November. To date, Scott has raised more than $46 million for his re-election bid against Democratic State Rep. Krystle Matthews of Ladson, making him the top fundraiser of any Republican in Congress.
When asked again if the book was the start of a future White House bid, Scott replied, "Not for me, it's not."
The memoirs will be Scott's third book.
His previous books include "Opportunity Knocks: How Hard Work, Community, and Business Can Improve Lives and End Poverty", published in 2020, and "Unified: How Our Improbable Friendship Gives Us Hope for a Divided Country" which he wrote for the alongside former South Carolina Congressman Trey Gowdy in 2018.
A review of Congress' latest financial disclosure report shows that Harper Collins Christian Publisher paid Scott $184,167 for his latest book, "America, a Redemption Story."
Reach Caitlin Byrd at 843-998-5404 and follow her on Twitter @MaryCaitlinByrd.